About MSB Analytics, Inc.
MSB Analytics, Inc. (MSBA) was founded on February 21, 2006, in Huntsville, AL, with the vision of providing high-quality, analysis-based, professional business and technical services to Government and commercial customers.
The Company's core capabilities are in Financial Management, Acquisition and Administrative Management, Engineering Services, Human Resources Services, and Information Technology / Multimedia Visual Information Services.
MSBA professionals have developed a variety of solutions for the Department of Defense, Civilian Federal Agency, and commercial sectors.
Small Business Status:
Women Owned Small Business
Business Structure:
S-Corporation
MSBA's management philosophy includes the belief that "what gets measured gets done!" Company leadership brings a history of management execution founded on continuously improving and effective work processes, meaningful performance metrics, timely data capture, measurement and analysis, and team-based problem solving.
The Company's founding principles, listed below, foster an environment that attracts and retains competent, collaborative, motivated, responsible, diverse, customer-oriented professionals:
– Operate with high integrity, ethical and moral values.
– Employ metric driven analytics to produce excellent products and services to exceed customer expectations.
– Honesty and respect is the Hallmark of every relationship.
– Team member contributions are valued and rewarded.
– Encourage and support professional development and accountability.
The Company President and Co-Founder contributes over 30 years of leadership and management experience as a Certified Public Accountant, Controller, General Manager, and President of a Fortune 500 company's business unit with over 90 employees and $14,000,000 in annual revenues.
MSB Analytics, Inc., has been awarded 39 Federal Government contracts, subcontracts, and task orders with a total value of $36,000,000. The Company is currently performing under 26 active contracts leveraging the motivated efforts of 60 professionals operating in seven states. MSBA is a Women Owned Small Business after successfully graduating from the SBA 8(a) Business Development Program in July 2017.
Tammy Blish

Co-Founder and Chief Executive Officer

Tharon Honeycutt

Co-Founder and President

Johnathon (John) Wilson

Business Development Analyst

Pam Berry

Director of Accounting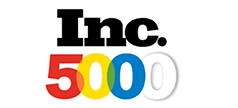 Ranked #1827 of America's
Fastest-Growing Companies 2018
MSBA made the INC. 5000 List of fastest growing privately held companies for the third straight year.
-Ranked according to revenue growth over 3 years.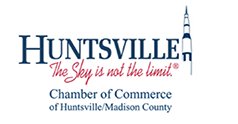 Small Business of the Year Contender
Best Places to Work Top Contender
Huntsville Madison County Chamber of Commerce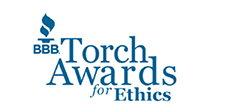 Marketplace Ethics
Torch Award Nominee
97% Customer Satisfaction
Open Ratings customer survey